Battery Powered Exit Door Alarm
Need to install door alarms on your building's emergency exit doors and secured doors but don't want the cost and complications that go along with installing a full alarm security system? Detex makes surface mounted battery powered door alarms that can be quickly and affordably installed. The battery powered door alarm  sounds a 100dB alarm whenever an unauthorized person opens a secured door. Theses battery powered door alarms can be installed on just about any door. For exterior doors there is also the Detex EAX-500W Weatherized Exit Alarm for protection from rain, snow and inclement weather.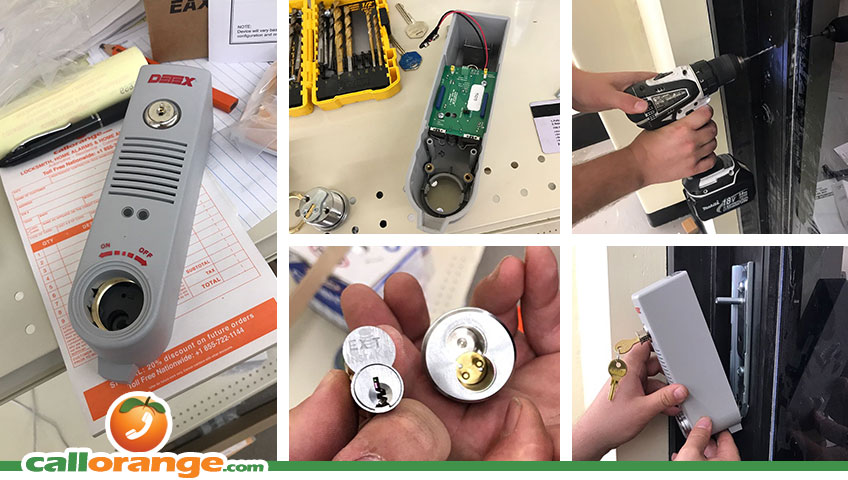 CallOrange commercial locksmith technicians are available 24/7 for fast, immediate, same-day service. Don't wait, our technicians can be at your location within minutes of calling. So call now!