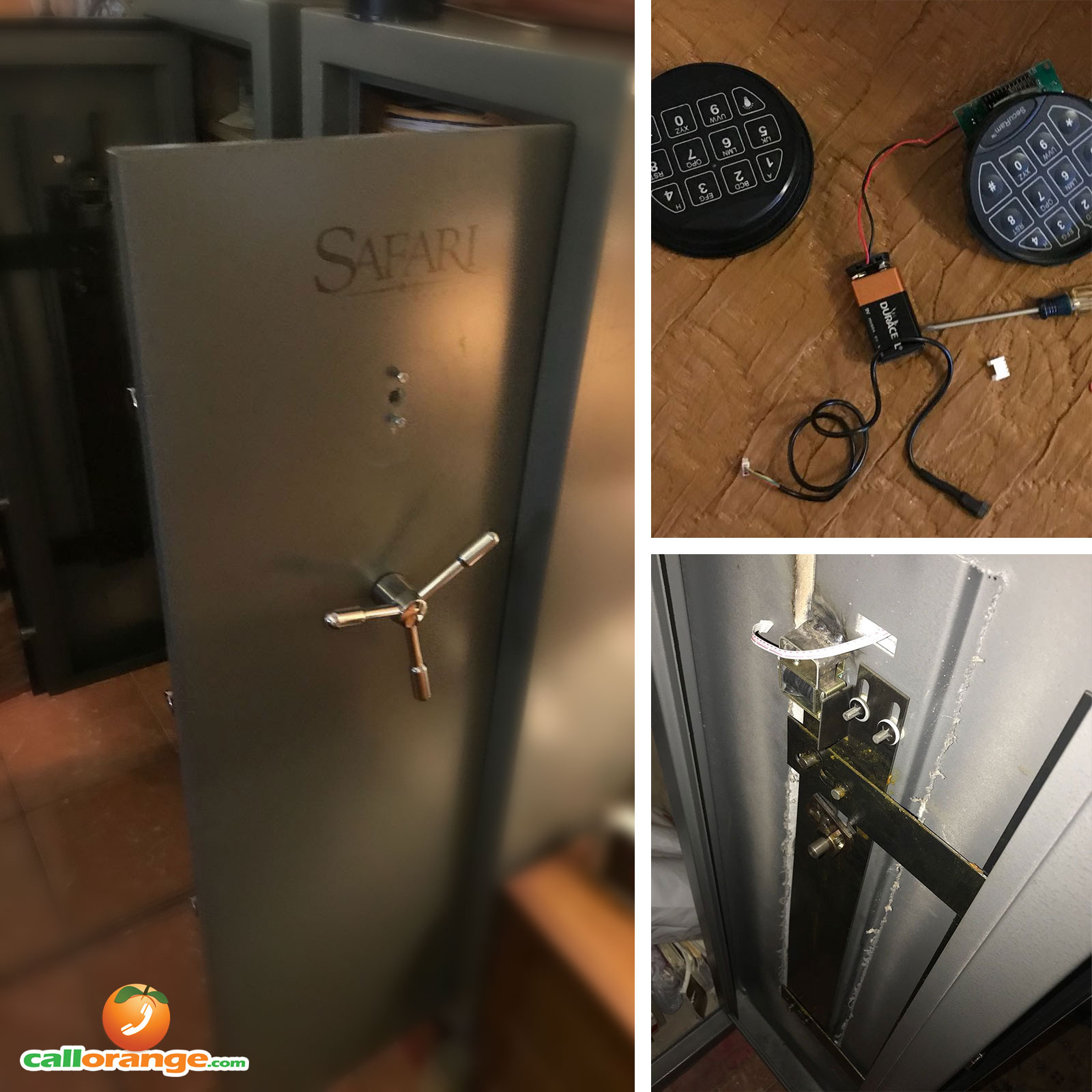 Safe Lockout, Maintenance & Repair
Home safes and fire & water resistant safe boxes are a great way to protect important family documents, photos and valuables from fire and flooding. If you've lost the key, forgot the combo or just can't get it open, give us a call. Depending on the type of safe or lock box we may be able to pick the lock, drill the lock and repair or replace the dial or keypad.
Gun safes and gun lockers are necessary for firearm safety and security. but just as important as keeping the wrong people out, you need to be able to get in when needed. Make sure your gun safe is always in perfect working order. We can provide maintenance and repair on dials, keypads and any moving parts of your safe. Call us today!
Cash drop boxes are necessary for safety and security in your business. But if you can't get into your safe when needed for deposits or change, business can be affected or even come to a stop. CallOrange mobile locksmiths are available day & night in Peoria, AZ & the entire Metro Phoenix area for emergency safe lockout service! Call now for immediate service or to schedule a future appointment.